Fishing Report 6/26/19 | San Carlos, Mexico
Dorado & Marlin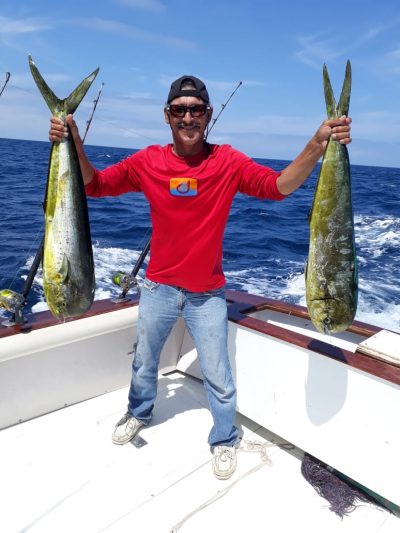 Warm water came late this year but it's finally here.  The rising water temperatures in San Carlos have brought in the dorado and billfish.
Last Friday we started out with rough water but as the day progressed it calmed down.  We brought in 3 marlin that day and caught a handful of beautiful dorado a few days prior.  Sunday was a calm day but no one seemed to be catching much.
We have some friends that brought in a nice sized grouper and the red snapper have been hitting.  If the sport fish aren't hitting, bottom fishing is always an alternative for those who enjoy a little of both.
Contact us today to schedule your fishing charter or a cruise around the bay.  San Carlos Fishing Charter can customize a tour to fit the needs of your group, big or small.
Find Out More About Us
We are a full service charter company located in San Carlos, Sonora, Mexico.  San Carlos Fishing Charter specializes in sport fishing, deep sea fishing, sunset cruises along with long term charters.